Fri 9 Aug 2013
We had an enjoyable day touring a couple of local historic sites in the East Bay.  First up was the Port Chicago Naval Magazine National Memorial located in Concord.  The site is on the Military Ocean Terminal Concord (MOTCO) military base which makes it challenging to visit.  The hours it's open are limited, but we were able to get tickets to the annual memorial which provided a great opportunity to visit the area.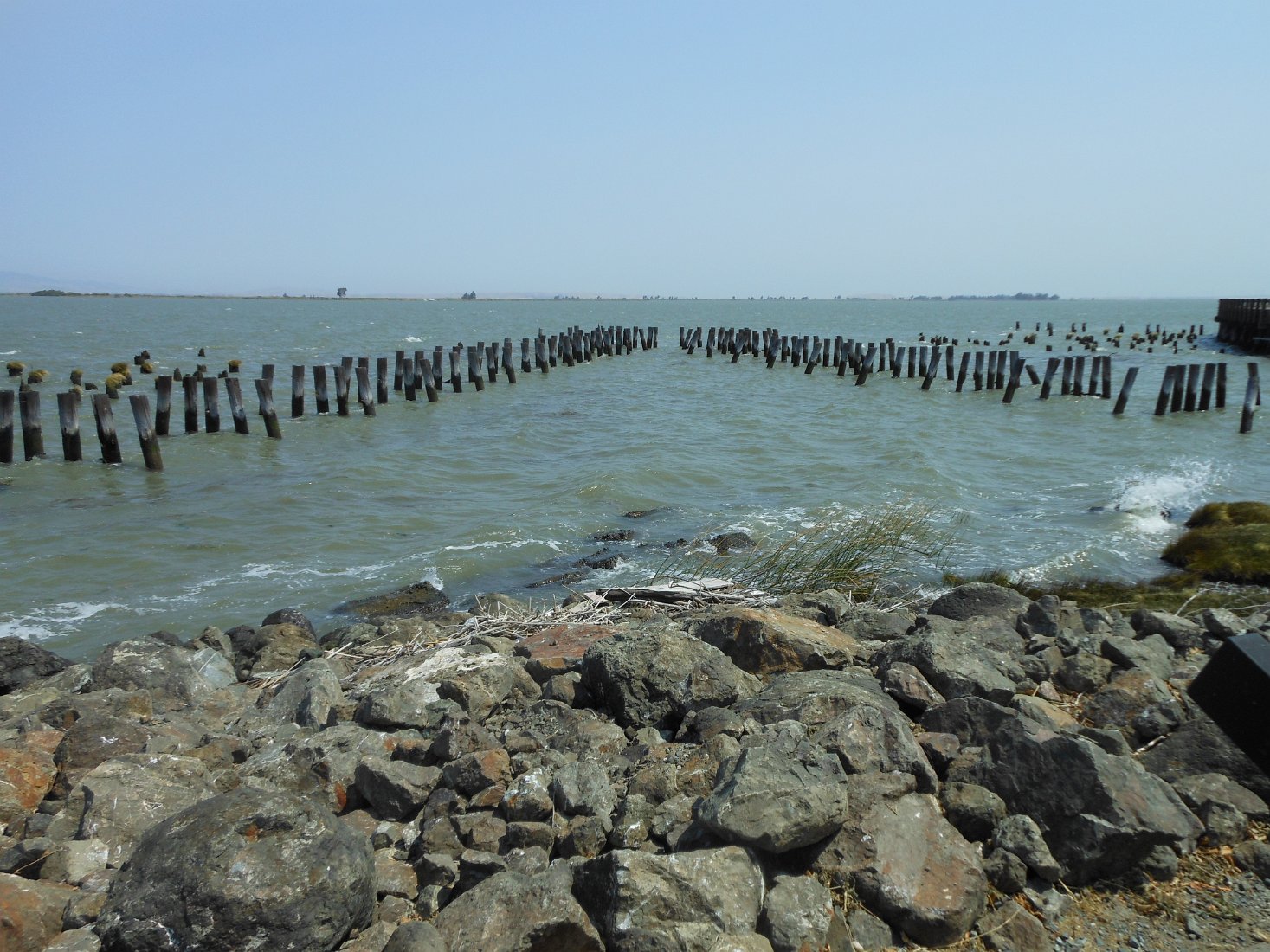 While not very well known, Port Chicago was the site of one of the worst mainland disasters of World War II.  On July 17, 1944, munitions exploded and killed 320 men.  Back then, the military was segregated and African Americans were put into low level or dangerous jobs.  Loading munitions was dangerous work.  In the explosion,  2/3 of those killed were Black.
Following the explosion, some men protested the unsafe working conditions and were court marshaled.  They were defended, unsuccessfully, but one of the observers was Thurgood Marshall.   The event lead to the integration of the U.S. military.  In this case, the military was well ahead of the rest of the country.
The memorial service was informative and we browsed the site and the exhibits.
From there, we went to downtown Martinez for lunch.  Since we were in the area, we took the opportunity to visit the John Muir historic site, where he lived for part of his life.  That was also interesting as we were surprised to learn how well off he was.  We toured the large house and some of the surrounding farmland.
View the pictures from today:
http://www.sanjoseabrams.com/photos/PortChicagoJuly2013/index.html