We had an enjoyable couple of days in the wine country.  After work on Friday, we headed north through the Golden Gate on our way to Guerneville.  We stopped in our favorite restaurant in San Anselmo (Cucina) to break up the drive and properly feed ourselves.  The trip up was uneventful with traffic more or less what is expected on a Friday evening.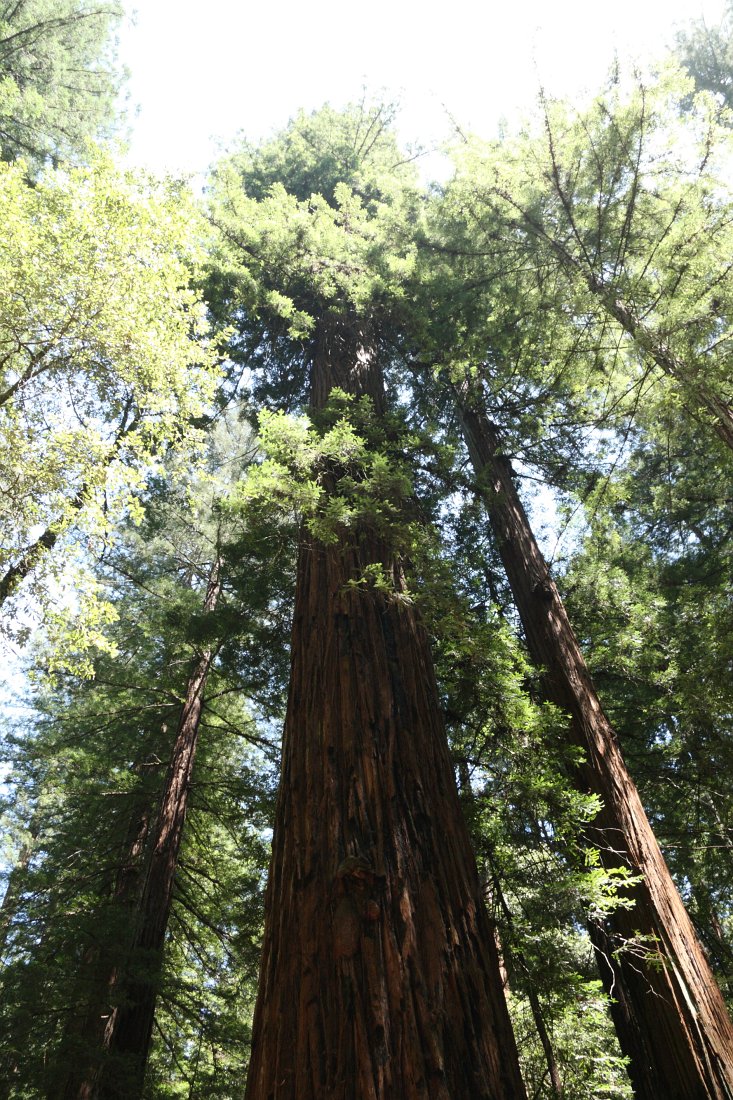 On our first full day, we headed to nearby Armstrong Redwoods State Natural Reserve.  We initially planned on a relatively moderate three mile hike, but instead did a bit more adventurous 5.6 mile hike (with a steep climb up, gaining about 1100 feet).  The view from the top was pretty good and the hike did take us through various climates.  There were lots of big trees, although mostly second growth.  The Colonel Armstrong tree was the the oldest at over 1400 years old and 300 feet tall.  The Colonel chose to preserve the park so it is now named for him.
After such a big hike, we went into town for lunch since we were quite hungry by now.  We enjoyed our lunch at Boon and from there we departed for a little wine tasting.  Since we've liked DeLoach wines from TJ's, we figured we would stop at their winery.  It wasn't too far away and they had some good wine that we added to our collection.  Now it was time for the all important nap which we had both earned.  That refreshed us for dinner and a wonderful end of the day.
On Sunday, we got the suggestion to go on a walk through a nearby neighborhood.  This was a nice stroll and there were lots of tall trees there too.  After a nice loop, we got in the car and went to the Korbel Winery which was right down the street.  They make California Champagne and also some regular wine.  It was now a reasonable time to start wine tasting.   We took their tour which was somewhat interesting (although I think the Domaine Chandon tour over in Napa is more informative about the making of sparkling wine).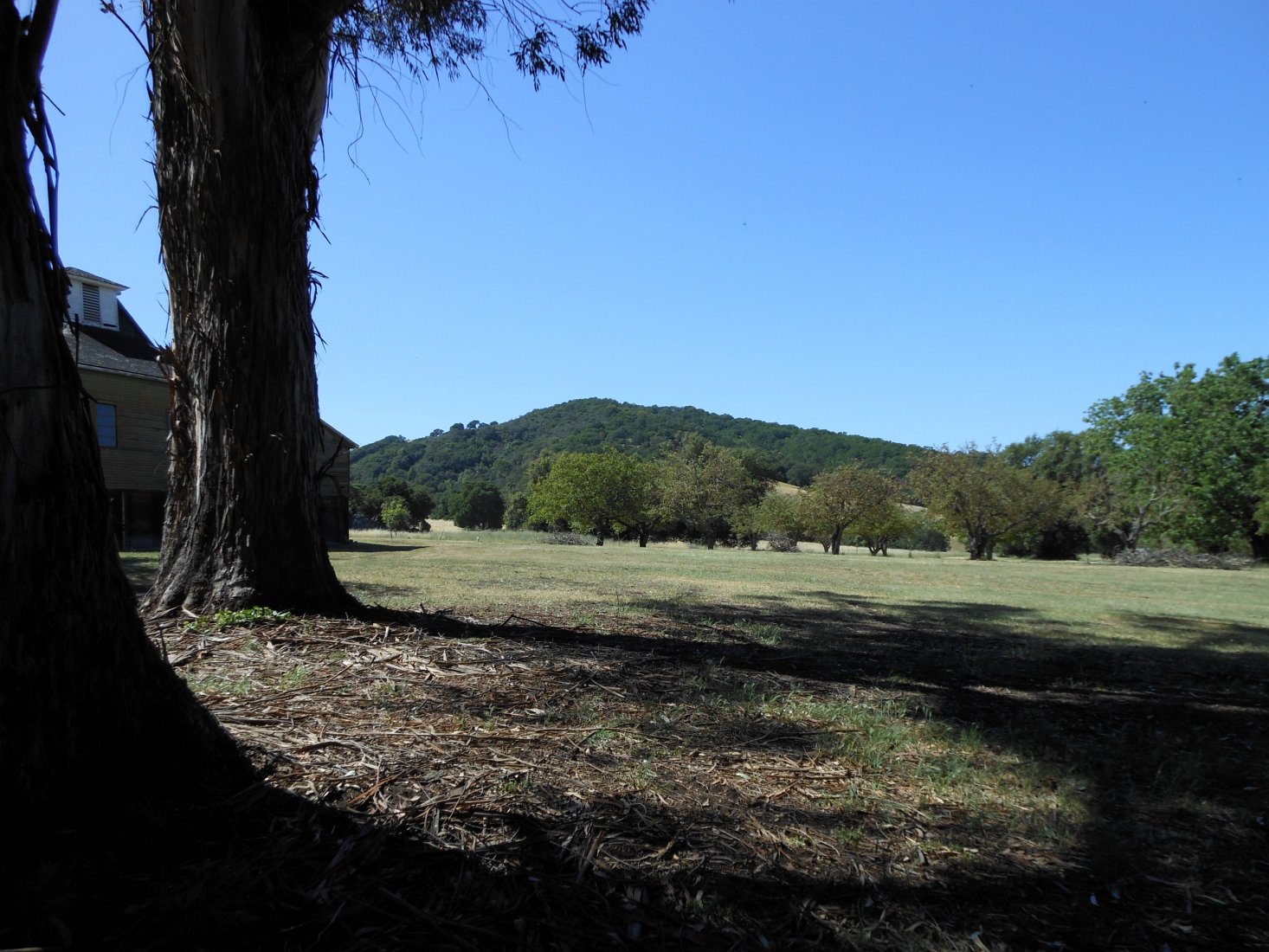 From here we began our trip back home with a stop for lunch in the town of Graton.  This left us in a good position for one last wine tasting which we did at Merry Edwards (a winery recommended to us).  We added a few bottles to the car and then departed home.  Since it was only mid afternoon we were able to stop in Marin County at the Olompali State Historic Park.  This was the site of one of the largest Coast Miwok settlements. Luckily for us, the day we visited they were also giving tours and had guides out to give you  more information about the area.  It was a good final stop on our way home.  We got home just in time to take a look at the partial solar eclipse before the weekend finally came to a close.
View all the photos here:
http://sanjoseabrams.com/photos/SonomaMay2012/