Today is our final day on Vancouver Island.  We finish packing up in the morning and then make a couple stops on our way back to the Victoria Airport. 
First up, we back track a bit by going up the island to swing by Englishman River Falls Provincial Park.   The waterfall is pretty, although we really need to be there later in the day when it would be in the sun.  We walk along the short loop before departing.
We then stop in the town of Chemainus.  The town is interesting because many of the buildings in town have large murals painted on them that relate to the local history.  We take advantage of this along with getting ourselves some lunch.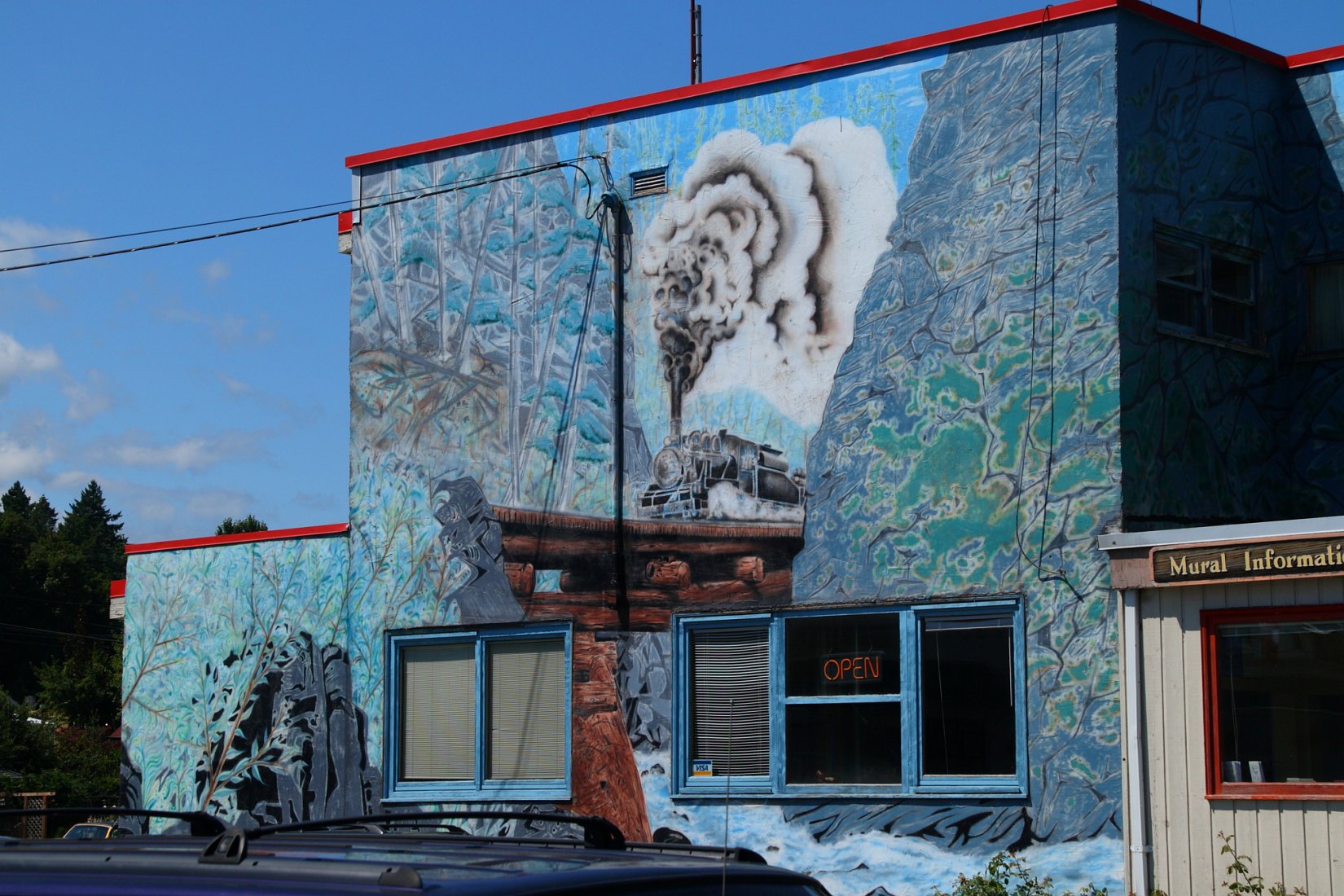 We are a little ahead of schedule, but decide we'd rather have extra time at the airport than stress about being late.  We make it to Victoria International without any trouble and actually have way more time than we need.  We can't even check in for the flight because no one from the airline is there yet.  Once we finally do, we go through security with the added pleasure of removing our shoes, only because we are flying to the US.  I ask the security person who else has to take their shoes off, and he replies, "just you guys".   We were expecting to do customs here, but instead wait until we land in Seattle for our connecting flight.  As a surprise we have to do a full security screening in Seattle.  Our country will now be know for the welcome from the customs agents "Welcome to the United States.  Please remove your shoes."  In any event, all the logistics are uneventful and we land back home safe and sound after a fun vacation.
View all the trip photos here:
http://sanjoseabrams.com/photos/VancouverIslandAug2011/