We're now on the West Coast of Vancouver Island in the small, yet very popular, town of Tofino (not Torino as the spell checker likes). It's in a scenic part of the island and we take advantage of that.
Our first stop is the visitor center for the Pacific Rim National Park.  The folks there are helpful in giving us some tips.  They are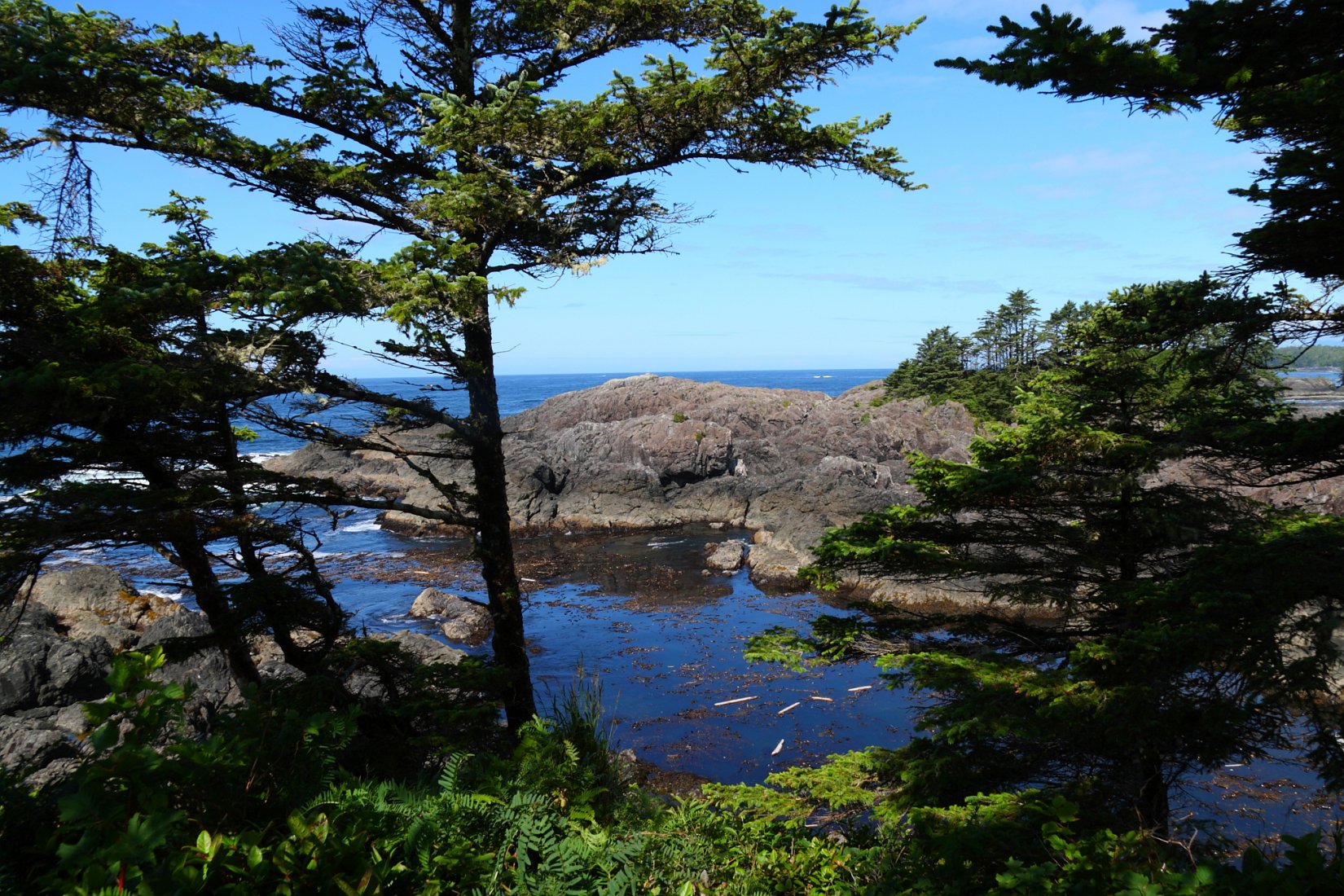 always chatty folk and being science geeks we ask them about banana slugs and why they, despite being bright yellow, don't get easily spotted and eaten by predators.  The ranger replies, in all seriousness, "Have you ever licked a banana slug?"  Let me think…no.  I ask the required follow up question of "Does anybody answer yes to that question?"   To paraphrase King Arthur in Monty Python and the Holy Grail, Canada…tis a silly place. 
We're loaded up with maps and spend the rest of the day along the Wild Pacific Trail in Uclulet (pronounces you-clue-let).  It's a relatively easy trail with good views of the coast, mountains, and waterways.  We make an attempt to explore the mountain we can see, but can't find the trailhead and the roads aren't so great so we turn around. 
View all the trip photos here:
http://sanjoseabrams.com/photos/VancouverIslandAug2011/