We've had a spectacular Fall so far with 80 degree weather over the weekend.  It really makes up for summer where it rarely got that warm.  We took the opportunity of very clear ear to hike San Bruno Mountain again.  This time, we strolled the ridge trail which has panoramic views of San Francisco, Mount Diablo, Oakland, and the East Bay.  There wasn't much variety in the photos, but there were great views.
One of the many views of San Francisco: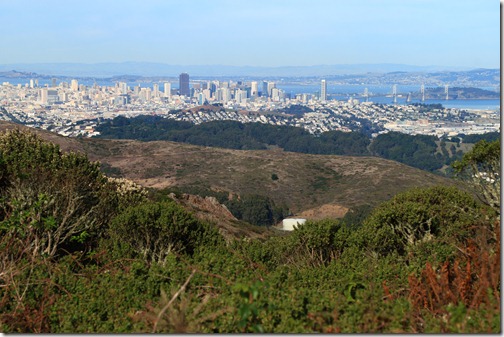 For a full panorama view check out this (click on the thumbnail or the link below)

http://sanjoseabrams.com/photos/SanBrunoMountainNov2010/sanbruno02_stitch.html
Look for San Francisco, the Bay Bridge, Mount Diablo, Candlestick Park, Oakland, and others.
A couple more photos from along the trail are below.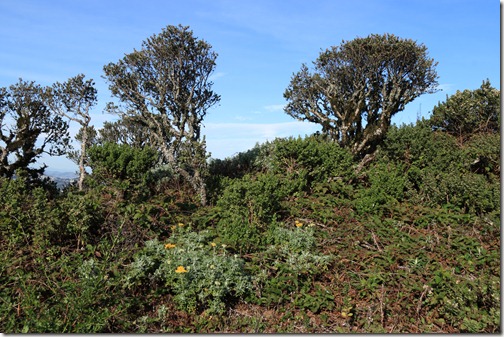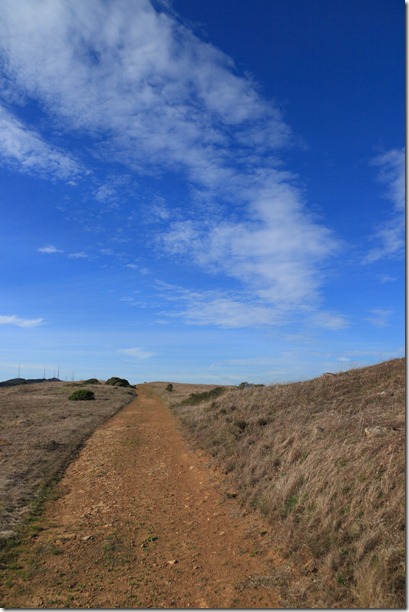 A pretty sky on a pretty day.