We're finally off on our honeymoon!
Our direct flight left at nearly 8pm and we finally arrived at our hotel in Anchorage just before midnight. Since I went to work today, it made for a very long day (we gained one hour from the time change). We got to sleep as quickly as possible, but we were far from rested. We spent less than 7 hours at the hotel and chekced out early in the morning. It was a short cab to the train station. We were riding the Alaska Railroad to Denali. The A.R.R. was completed in 1923 and was government funded.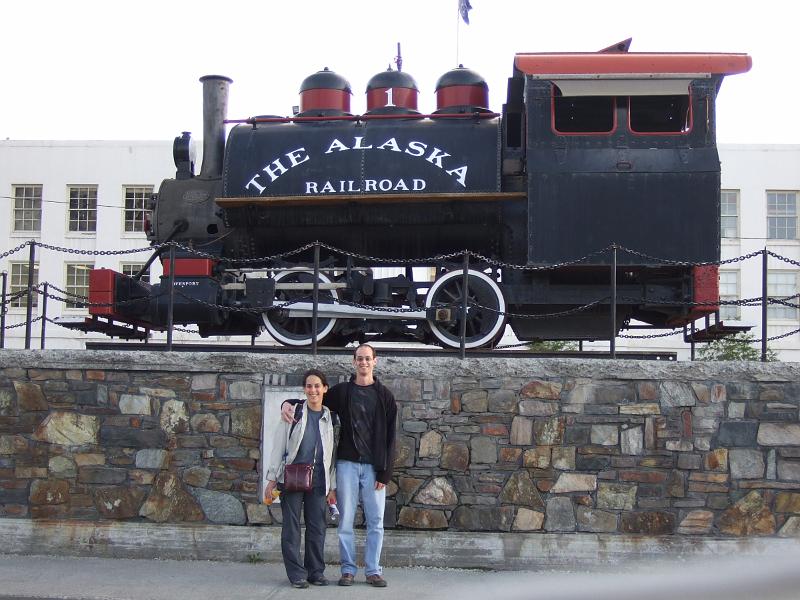 The ride to Denali was long, but pleasant. We snoozed a bit and took in the scenery. It was a typically cloudy day, so we had no views of Mt. McKinley.
The train arrived in Denali by mid-afternoon and we took the shuttle bus to the hotel. After our bags arrived, we walked to the Wilderness Access Center of Denali National Park. Here we took care of our Denali bus tickets for the next couple days. This made sure that our trips into the park were arranged and that we didn't have to deal with the lines and decisions related to ticket purchases during valuable sightseeing time. We stoped for dinner on our walk back and then collapsed in our rooms from the 24 hours of travel.