Sat 6 Apr 2013
We spent a night in lovely Carmel, CA.  We had been there briefly before, but this time we stayed for the night.  The area is pretty and quirky.  For example, there are no addresses.  Houses have names and directions are given via cross streets.   This made putting our hotel into the GPS a challenge, but we still got there.
When we woke up on Saturday morning, we were surprised to see the sun and not a single cloud in the sky.  Carmel is not known for the best weather.  Turns out the reputation was correct and a few hours later, it had clouded over.  We spent the morning walking around downtown and checking out the ocean.  The downtown area has lots of restaurants and a candy store for some fudge.  Shockingly, we did not see an ice cream store.  I'll need to contact the chamber of commerce.
After lunch, we went to Garland Ranch Regional Park, which was suggested to us by the folks in the hotel.  It's inland about ten miles or so from the hotel.  Being in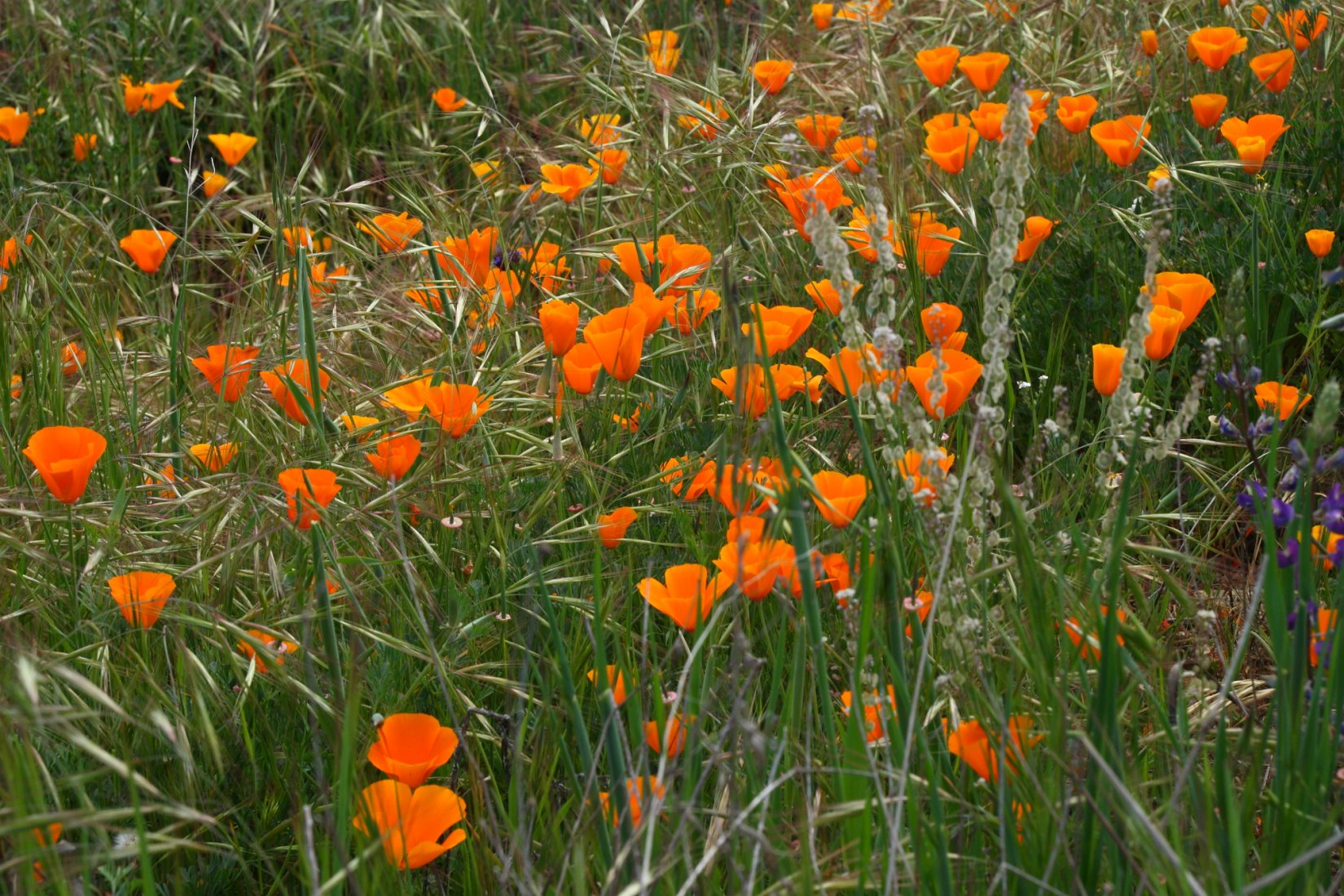 land, it has the advantage of being slightly warmer, less breezy, and sunnier.   The volunteer at the visitor center suggested a nice loop for us.  While the views were wonderful, it turned out to be a little steeper than we had anticipated and we gained 1300 feet in elevation in about a mile and a quarter.  There were some spectacular wild flower blooms to make it worth it.  The park had a great variety in vegetation and views which made it an enjoyable afternoon.
View all the photos here:
http://sanjoseabrams.com/photos/CarmelApr2013
Next Post:
Pearl Harbor
»
Previous Post: «
Washington, D.C. Area
One Response to "Carmel"
mom Says:
April 14th, 2013 at 9:57 am

I think these are some of your best photos. you really captured the landscape of the park
Everytime i thought a photo was going to be my favorite I came across another and so there is no favorite (they are all great).
Leave a Reply